Download the Free Screenshot Tool from the link given below:
https://freescreenshottool.com/
To Install the application :
Step 1: Navigate to Free Screenshot Tool. Click on the 'Download now' button given on the homepage.
Step 2: The file will be shown downloading on the bottom left corner of the screen in Windows. Click on the file when downloaded.

Step 3: The Free Screenshot Tool Setup Wizard will appear on your screen. Click on 'Next' to continue.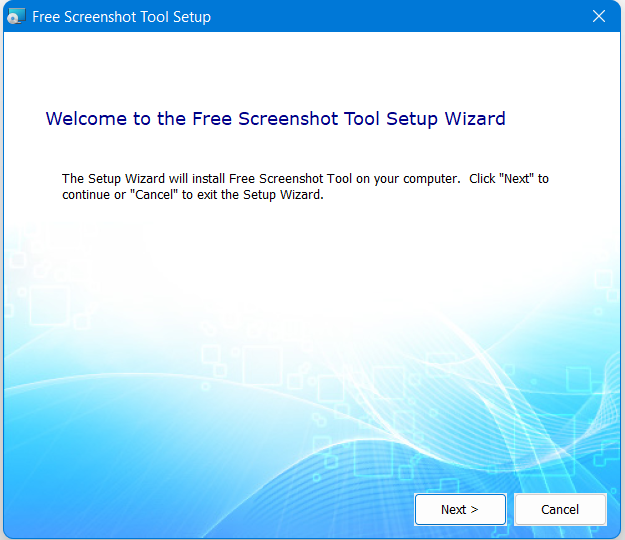 Step 4: The license terms will appear. Read and click 'Accept' the terms.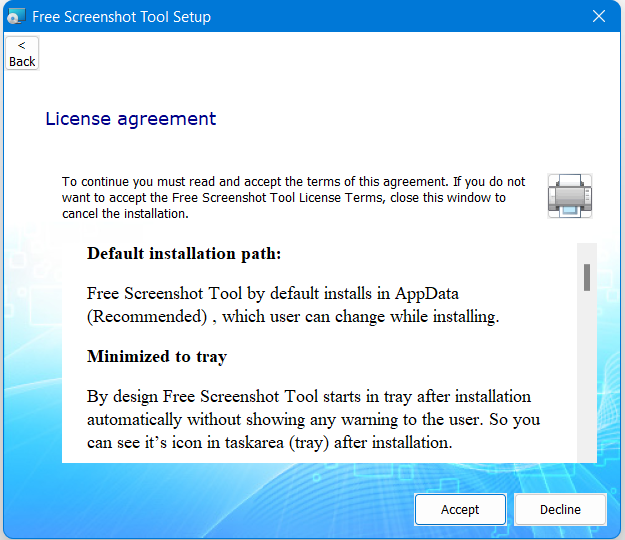 Step 5: Select the installation folder where you want to install the software.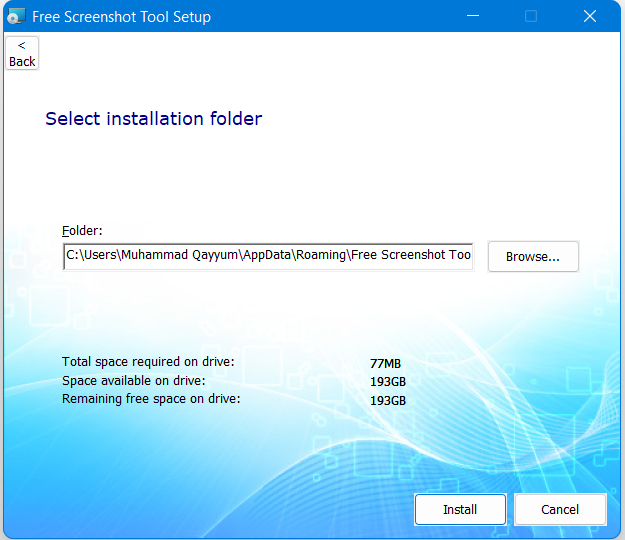 Step 6: Click on 'Install' to install the software.