There are four ways to start Free Screenshot Tool, we will try to describe them in a very short and easy way.
From Desktop Icon
After installation, the software icon will appear on your desktop screen by default. Click on the icon to take the screenshot.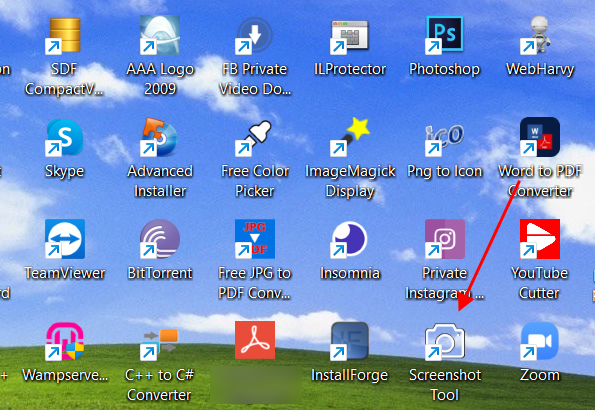 From Start Menu
Step 1 : Click on Windows button on your keyboard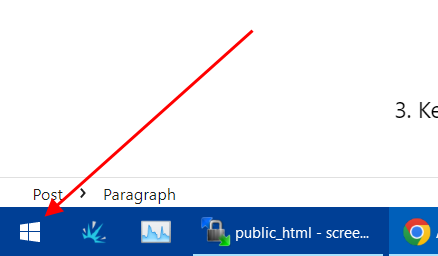 Step 2 : Search in start menu 'Free Screenshot Tool' or ''
Step 3 : Click on the software icon.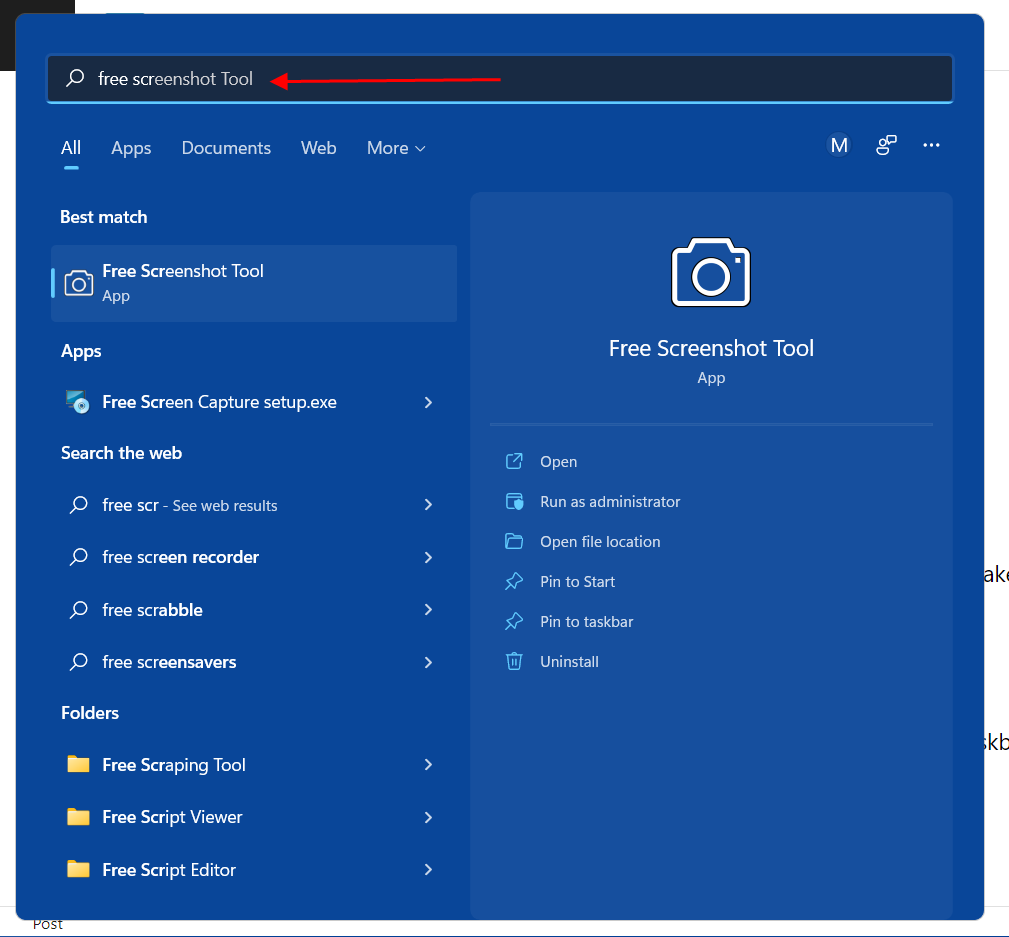 Keyboard Shortcut
Click on the ' Print screen' button on your keyboard to take the screenshot. You can adjust the keyboard shortcut as your like.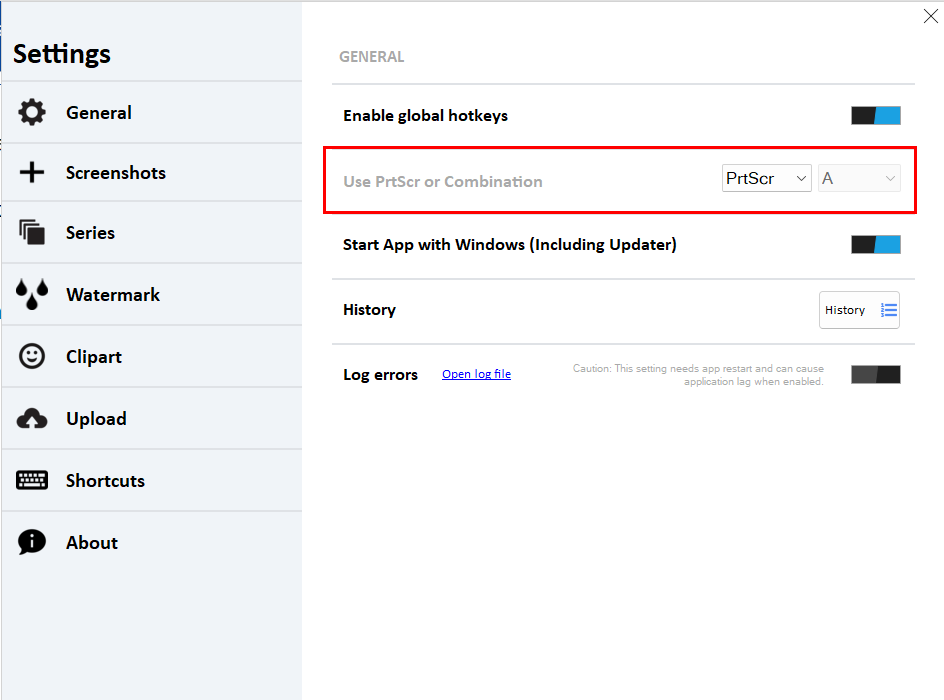 From Notification Area
Step 1: Click on the Expand option in the bottom left taskbar.
Step 2: Click on the 'Fee Screenshot Tool' icon.